No, Italy isn't banning the iPhone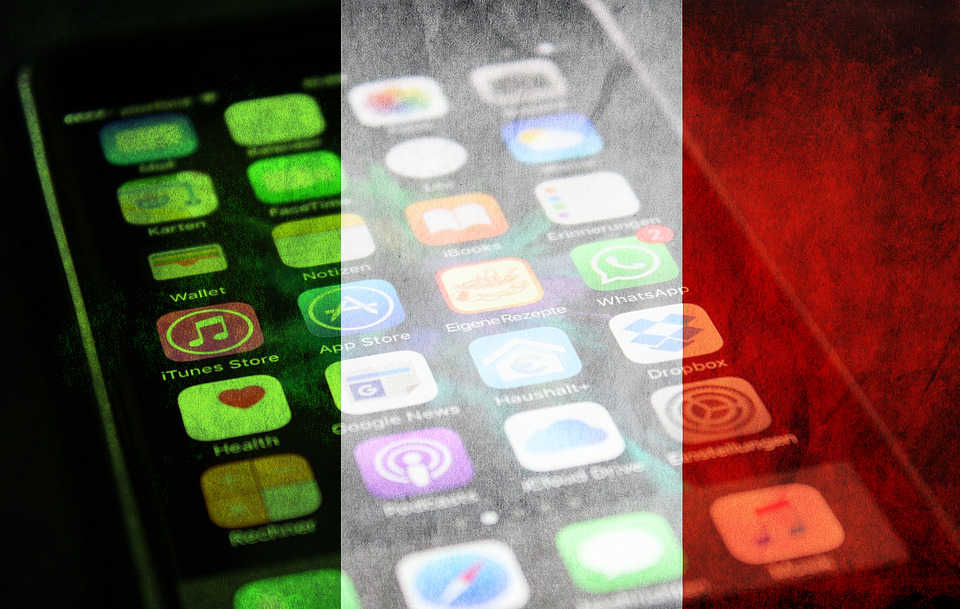 No, Italy isn't banning the iPhone
On June 23rd, 2017, a lot of noise was made by an Italian newspaper that said that our new Senate Act 2484 had the potential to "ban the iPhone in Italy" (here's an English article). That's just wrong. This is a "device neutrality" bill, protecting a principle every bit as important as net neutrality, and it won't ban the iPhone, but it will protect and benefit Italians.
The controversy stems from Article 4 of the act, which states that a consumer has the right to use any lawful software (be it open source or proprietary) on their own devices and no company can prevent the consumer from doing so. Apple's App Store model does indeed stop iPhone owners from installing rival software, and Article 4 covers this practice and others. But Article 4 doesn't directly ban the concept of a "closed" app store.
The law only kicks in when two conditions are met: when there is a closed app store and that store imposes unnecessary discrimination. The normal remedy in this situation would be a decades-long antitrust action at the EU level. The new law simplifies this process and gives immediate relief to ordinary people.
Under this new bill, a complaint can be raised at the Italian competition authority, the AGCM, where it will be treated as a consumer protection case which can be resolved within Italy in just a few months.
To be even more clear, if a software application can technically run on a device, but it gets discriminated against or banned by the company controlling the device for a non-technical reason, that would fall afoul of this law and be judged promptly on consumer protection grounds, by the Italian regulator for antitrust and consumer protection.
This law is, in effect, a safety valve against discrimination. If there is no discrimination, nothing happens. When discrimination occurs, the case can be decided with simple and short legal procedures.
There's no risk of a shutdown of Apple (or Microsoft!) in Italy. As a matter of fact, when Microsoft was heard at the committee of the chamber of deputies, prior to the approval, the company's execs expressed positive views on the bill. Apple declined to participate or to file a written response. Google and Facebook expressed positive opinions as well.
We believe that this law protects consumers with a clear, fast way to protect their rights against discrimination practiced by large corporations, and resolve their cases in reasonable time.
A new report from the US Copyright Office on Section 1201 of the Digital Millennium Copyright Act — a controversial law that bans breaking DRM, even for legitimate purposes — calls for sweeping, welcome changes to the DMCA.
Did you buy a useless $400 "smart" juicer and now feel the need to accessorize it with more extrusions from the Internet of Shit timeline? Then The Leaf from Teaforia is just the thing: it's a tea-maker that uses DRM-locked tea-pods to brew tea in your kitchen so you don't have to endure the hassle […]
Every Ozimal digirabbit in the venerable virtual world Second Life will starve to death (well, permanent hibernation) this week because a legal threat has shut down their food-server, and the virtual pets are designed so that they can only eat DRM-locked food, so the official food server's shutdown has doomed them all.
Although flagship smartphones are unlikely to adopt heavy-duty outer casing anytime soon, you can always prepare your device for the outdoors with a beefy case and and an external battery like this Nomad Tile Trackable PowerPack, available in the Boing Boing Store for $119.95.The Nomad Tile can fully recharge an iPhone 7 over three times […]
Even though credit cards now feature an EMV chip for securing transactions, they still have to include the magnetic strip for compatibility with older point of sale systems. Because of this, there's no way for the chip's new security capabilities to protect against card skimmers in the wild.How do you protect yourself from legacy-technology-induced fraud? […]
As the old saying goes, "You should sit in meditation for 30 minutes every day. Unless you are too busy, in which case you should meditate for an hour." Since most of us have an endless list of things to do and people to see, carving out quiet time can feel impossible, especially when most […]
Original Article